Huaray Laser will continue to focus on the challenges and pressures of customer concern, provide competitive laser technology solutions and services, continue to create maximum value for customers, and go all out to promote customer success. In the field of advanced laser technology, it represents the national competitiveness and has international competitiveness.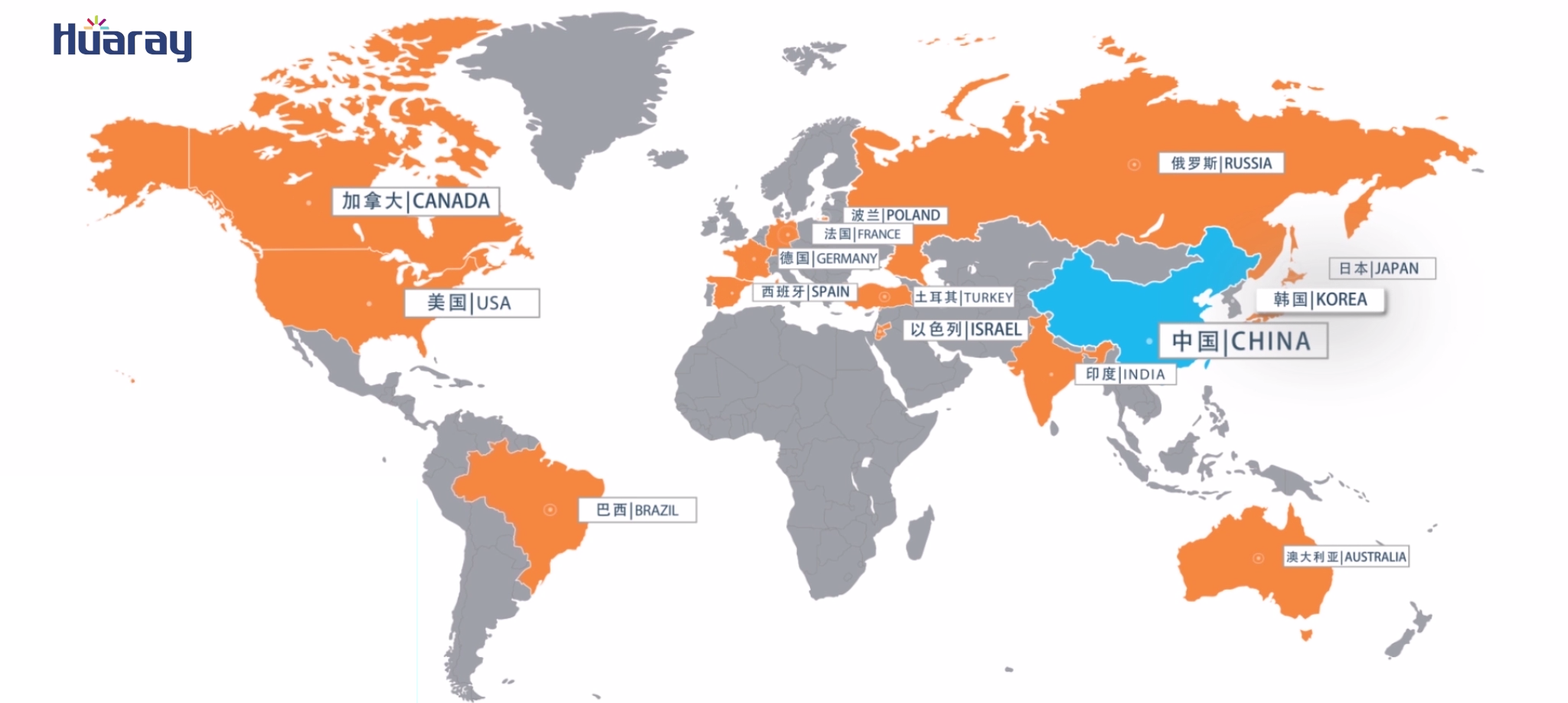 Huaray develops dealer network around the world to participate in global competition;
Overseas large customers have successfully established long-term cooperative relations with customers in France, Italy and Slovakia, and well-known laser companies in the United States, South Korea, Spain, Switzerland and other countries have successfully entered their supplier system.